📖 
Industry-Driven Curriculum: 
Our courses are designed to equip you with real-world skills demanded by the industry.
🧑‍🏫 
Expert Instructors: 
Learn from seasoned professionals who are passionate about your success.
🎓 
Job-Oriented Training: 
I'm committed to helping you land your dream job in the digital realm.
⭐ 
5-Star Reviews: 
Join the satisfied learners who've already transformed their careers with WebAll.
About Us
What is WebAll
WebAll is a Computer Education Academy in Koramangala, Bengaluru. We are committed to providing professional, high-quality, industry-level, job-oriented knowledge and skills to our students, empowering them to excel in the digital world.

Whether you aspire to become a Graphic Designer, Web Developer, Digital Marketing expert, or simply enhance your proficiency in Basic Computers and Microsoft Office, we have the perfect course for you.

Join us at WebAll, your success is our mission, and we are excited to be a part of your digital journey!
Trainer
What about your Trainer & Mentor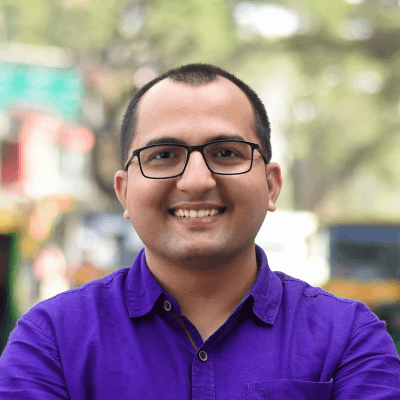 Rakesh Kumar
Google Certified Educator
Unity Certified Developer
Trained 2000+ Students & Professionals
7+ Years of Experience in Training
Given Many Corporate Trainings & Workshops
Regular Attendee of Tech Conferences & Events
Our V M V
WebAll's Vision, Mission & Values
Vision
To be a trailblazing leader in empowering individuals with transformative digital skills and fostering innovation in a connected world.
Mission
At WebAll, our mission is to provide accessible and comprehensive computer education, equipping learners with the tools to excel in an ever-evolving digital landscape. We are committed to nurturing creativity, fostering technical expertise, and cultivating a community of lifelong learners.
Values
Excellence: We are dedicated to delivering the highest standards of quality in our education and services, striving for excellence in all aspects of our operations.
Empowerment: We believe in empowering individuals to harness the power of technology and unleash their potential, regardless of their background or experience.
Innovation: We embrace innovation as a catalyst for growth, encouraging continuous learning and the adoption of new ideas and technologies.
Community: We foster a sense of belonging and collaboration, building a supportive community where learners, educators, and industry professionals can thrive together.
Integrity: We uphold the utmost integrity in all our interactions, maintaining transparency, honesty, and ethical behavior in our endeavors.
Adaptability: In an ever-changing digital landscape, we remain adaptable and agile, continuously evolving our offerings to meet the dynamic needs of our learners and industry.
Diversity: We celebrate diversity and inclusivity, valuing the unique perspectives and backgrounds that enrich our learning environment.
Impact: We measure our success by the positive impact we have on individuals' lives and the broader community, enabling them to achieve their goals and aspirations.
Continuous Growth: We are committed to our own growth as an organization, continuously learning, evolving, and staying ahead of industry trends to provide the best possible educational experience.
Reviews
What Our Students are Saying
Benefits
What WebAll offers you
Required Softwares Provided

All Study Materials Provided

100% Practical Classes

100% Updated Content

Full Speed WIFI

Offline Classes

Regular Quizes & Assignments

Live Project

Time Flexibility Freedom

24x7 Support

Project Based Courses

Overall Certificate Acceptance

Job Oriented Training

CV Preparation

Interview Preparation

Job & Placement Assistance

Making You Future Ready

WebAll Community

Use Office as Library

Becoming best version of You

Becoming Super Productive
Let us know if we miss anything?